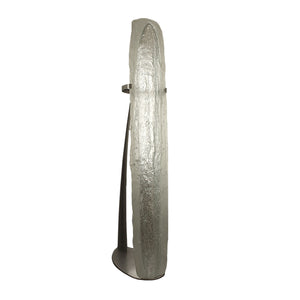 Lighting imprint
Contact us if you want to acquire this item and we will provide you with a quote!
Request a quote
Bas-relief impression of the ancient tree. Traces left by a bolt of lightning, and not only. Over the years, we acquire both stiffness and subtlety, even to the point of polished brilliance.
Glass artist:

 

Anda Munkevica
Dimensions: 
Overall weight: 
Year of manufacture: 2013
Please see Artwork care and cleaning Instructions
Domestic orders are delivered within two (2) business days; international orders within five (5) - ten (10) business days from shipping.
If your selected item is not in stock, it can be produced upon your request. Please contact our Customer service at sales@amstudio.lv regarding terms and conditions of production of this item.
Our store customers have the right to return the unused products free of charge within 14 days of delivery. For rules and restrictions on returns, please check our Returns policy
Reference No. AMART53218