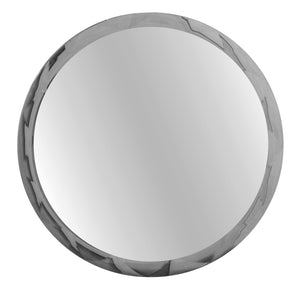 Small Eve mirror
Contact us if you want to acquire this item and we will provide you with a quote!
Request a quote
This stylish Small Eve round frameless mirror is designed to increase the level of elegance in your bathroom. It's complex and unique beveled edge gives it that little something extra that makes the mirror pop, as opposed to simple mirrors that just hang on your wall. It is ready to hang right out of the box.
Overall dimensions: D 400 mm;
Overall weight: 3.5 kg;
Handcrafted in Latvia, EU
Please see Mirror installation Instructions and Mirror care and cleaning Instructions
Domestic orders are delivered within two (2) business days; international orders within five (5) - ten (10) business days from shipping.
If your selected item is not in stock, it can be produced upon your request within 15 - 20 business days, depending on the complexity of the production.
Our store customers have the right to return the unused products free of charge within 14 days of delivery. For rules and restrictions on returns, please check our Returns policy
Reference No. AMMR21918